We are making our Warehouse green.
Date Posted:28 August 2019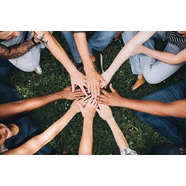 If you have shopped with us before you will know that our packaging does not stand out - it doesnt have funky designs with heaps of colours and writing like some buisnesses may have. It is really luck of the draw what box you will get! We do this for a very important reason, we are keeping our warehouse Environmentally friendly!
When paper is disposed of in landfill rather than recycled, it creates methane as it breaks down. Methane is a major greenhouse gas that contributes to global warming with a life span 21 times longer than carbon dioxide (Visy Recycling).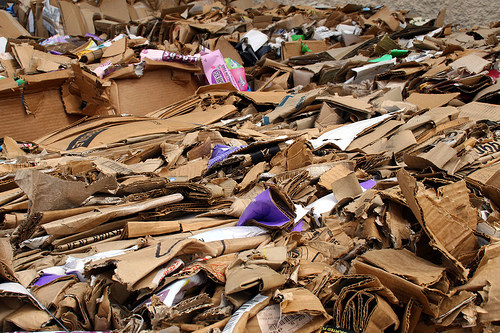 We are all animal lovers here at The Vet Shed so we are very focused on recycling and reusing which reduces the need to consume natural resources which will help protect natural habitats in which alot of animals live in for the future.
We reuse and recycle all boxes we recieve. This is an important part of our green mission as importing new boxes for every customer can be harmful to the environment in the long run. The more we reuse our boxes, the less we are contributing to the amount of waste being sent to landfill.
We have a recycling skip bin for all boxes that may not be sturdy enough for our products. When we recieve an old cardboard box that is not fit for purpose we do not throw it out - we recycle it! All of our non used cardboard boxes that we recieve are recycled into things like toilet paper, other packaging materials and egg cartons!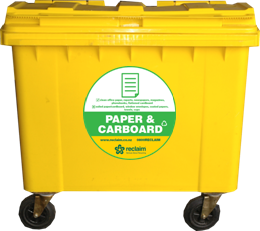 We use biodegradable packaging materials. We use two different packaging materials inside your boxes.
1. Packing Peanuts - These are starch based which make them 100% Biodegradable. These are a great environmental solution being completely compostable and water soluble.
2. Air Pillows - These are used to protect your larger products from damage in transit. They are made using polyethelene plastic which is 100% recyclable.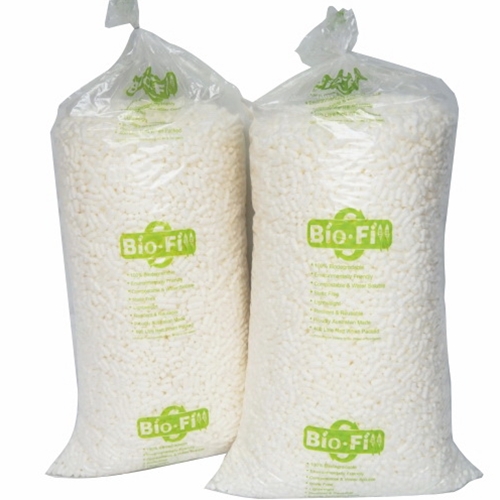 When shopping with us, you are getting a company that is trying its hardest to be green and protect the environment. We still have a long way to go, but these initiatives are getting us alot further than many other warehouses. We hope that our customers are as thrilled about our efforts as we are and this may have taught you somthing.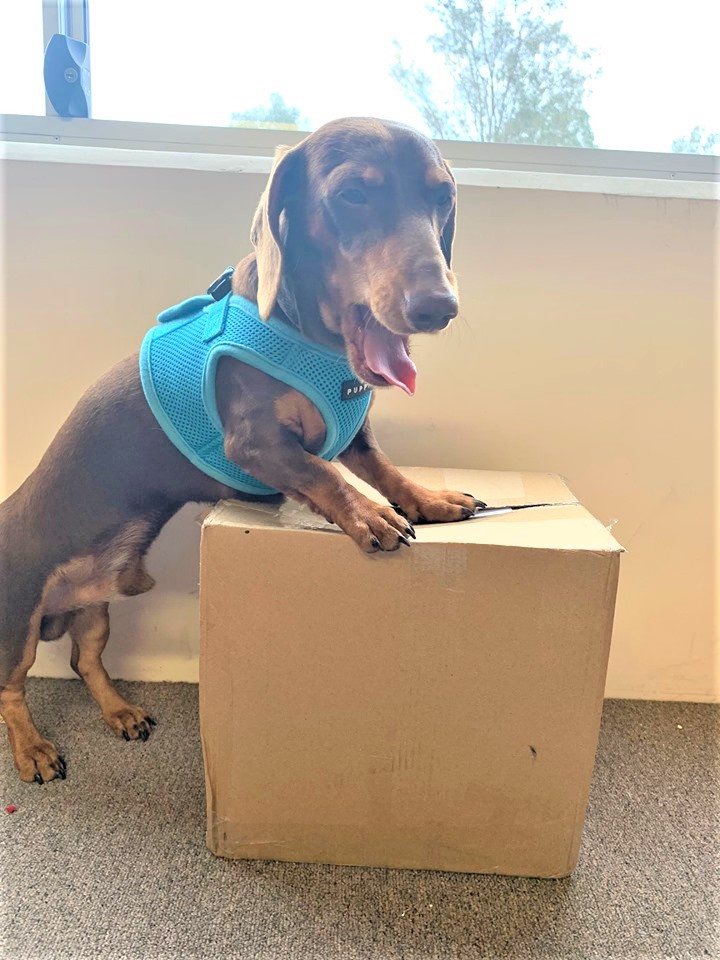 Dusty The Vet Shed office dog with a Reused Box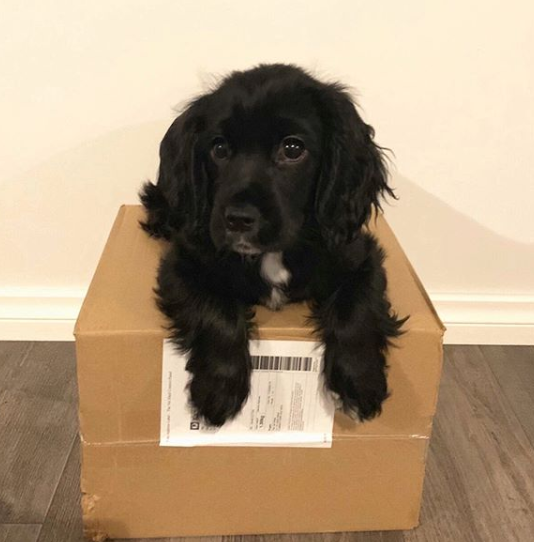 Kora, a happy customer with a reused box!