Links Directory
Animal Adoption and Re-Homing
Assortment of interesting sites
Bird breeders
Cat breeders
Cat directory/forum
Dog breeders
Dog directory/forum
General Pet Information
Horses
Pet friendly hotels/motels
Animal Adoption and Re-Homing
Animal Adoption Agency
If you are no longer able to keep your pet, you can surrender it to the animal adoption agency where it will be very well cared for until a suitable home is found. All animals are guaranteed to survive!
URL: http://www.animaladoption.com.au
DCH Animal Adoption
We rescue Dogs, Cats and Horses in the Sydney area and place them with temporary foster carers until permanent homes can be found.
URL: http://www.dchanimaladoptions.com
Lots Of Animals
Australia wide listings of Puppies, Dogs, Cats, Kittens - all animals. Whether for sale or adoption www.lotsofanimals.com are helping animals find a home. Send messages to buyers / owners and search for your pet.
URL: http://www.lotsofanimals.com
Ingrids Haven
Ingrid's Haven is a non-profit cat shelter in Victoria, an hour's drive from Melbourne. Come and meet the many cats and kittens available for adoption ... all from death row at the pound, rescued and cared for by Ingrid until new loving homes can be found. All Haven cats and kittens are desexed, vaccinated, microchipped, wormed and flea treated. Ingrid's Haven is located at Wallan East, about an hour's drive north along the Hume Highway from Melbourne's CBD.
The Haven is open on Saturdays from 11am-4pm, or by appointment. www.ingridshaven.net.au

Mobile: 0417 360 700
email: ingridarving@hotmail.com
URL: http://www.ingridshaven.net.au
Cat breeders
Oramor Kittens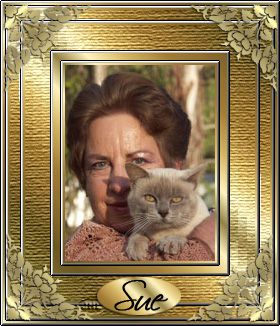 Sue Flavel,
Burmese & Siamese Kittens By Oramor
Maryborough, 4650
Queensland,
Australia.
Ph:- 07 4121 3538 National
Ph:- +61 7 4121 3538 International
URL: http://www.oramorkittens.com
Cat Alley Bengals
Raising well socialized Bengal kittens to grace your home and entertain your family. Breeding silver to silver, snow to silver, snow to brown marble, and silver to brown marble. References from anyone who has bought a kitten from me available. All kittens finding loving homes are interactive, disciplined, lap cats and very much loved. (02) 9826 6375 Diane
URL: http://www.catalleybengals.com
Cuddleton Brittish Shorthairs
We breed in a full range of eight colours in both solid and bicolour from the
popular blue to the new cinnamon and fawn. Our British Shorthairs are healthy, happy
and make wonderful companions.

URL: http://www.cuddleton.com
GUYSNDOLLS Ragdolls
We are selectively and very proudly breeding and showing Ragdoll Cats and Kittens that TRULY do pocess UNIQUE TEMPERAMENT, SIZE and BEAUTY!! From 100% Pure Foundation Ragdoll Bloodlines.
In Traditional Colours and Patterns, including the Lynx (Tabby) Pattern, and specialising in the Stunning CHOCOLATES and LILACS! All of our babies are raised in our home and are a very important part of
our family. They are all registered with papers, vet checked, desexed (if going as a pet), vaccinated x 2, wormed and flea free, kitty litter trained and of course beautifully groomed. We are registered breeders with the Queensland Feline Association, and abide strictly by their code of ethics.


Debbie (07) 5495 5260
URL: http://guysndollsragdolls@bigpond.com
Dog breeders
german shorthaired pointer
German Shorthaired Pointer Dogs Information & Pictures in Dog Breeds. German shorthaired pointer is a versatile, all-purpose hunter and gun dog with an overall appearance. Browse dog breed information for dog Breed Selection online.
URL: http://www.greatdogsite.com/category_detail.php?id=160
Puppies For Sale
Searching for a new puppy? Or perhaps you are a dog breeder looking to
list classifieds? Animaroo.com offers loving puppies for sale to live in their new
forever home. Visit us today!
URL: http://www.animaroo.com
Dog directory/forum
DogTech (Victoria)
Leading In-Home Dog Puppy Training for all your problem dogs using positive reinforcement .
URL: http://dogtechvic.com.au/
K9 Coach Pty Ltd
People's choice for dog & puppy training
Using positive reinforcement coaching methods. Specialist inhome behavioural dog trainers for adult dogs and puppies, puppy group coach specialist, online clinic and more.
URL: http://www.k9coach.com.au
Passion Pets Australia
Stylish – Warm – Luxurious … Describes our exclusive range of handmade dog coats, proudly made in Australia from quality polar fleece. So snug and warm your dog will just love it!!
URL: http://www.passionpets.com.au
Pawsitive Dogwalks
Professional pet care services including pet sitting, pet minding, transportation, dog walking, photography and holiday care. Great alternative to a cattery or a kennel. Fully insured and police checked. Servicing Melbourne + SE Suburbs.
URL: http://www.pawsitivedogwalks.com.au
Paws To Play
We are animal lovers offering a reliable and professional pet care service for the Inner West of Sydney, including dog walking and pet minding. Paws To Play's top priority is that your dog, cat or other furry family member is happy and contented at all times.
URL: http://www.pawstoplay.com.au
MoorePet
The Internets leading supplier of dog doors with our national
headquarters located in La Crosse, Wisconsin. We offer a large variety of dog doors,
cat doors, Electronic/Automatic doors, and many more pet accessories with expert
representatives available 7 days a week!
URL: http://www.moorepet.com
Dressed to the Canines
The finest one of a kind,custom,jeweled,beaded,luxury collars ,dog bows, harnesses
and accessories for dogs and cats.Masculine too! Free Shipping
None like these anywhere,All original designs,Gorgeous!
URL: http://www.dressedtothecanines.com
Angel Sleeping Pet Caskets
Beautiful wooden pet caskets for your loving companion animals. We have three models available in several sizes and colors. A variety of interior linings also available. Prices start at only $19.95.
URL: http://angelsleeping.ypguides.net
Brisbane Dog Walking
A safe, professional dog walking service for the suburbs of Bulimba,
Balmoral, Hawthorne, Morningside, Murarrie, Cannon Hill, Norman Park, Coorparoo,
Camp Hill and Carina.
URL: http://www.brisbanedogwalking.com.au


A Resource About Shih Tzu Puppies


"http://shitzupuppies.net
Site Description: Free information and advice about shitzu puppies, their adoption,
breeding and key tips for their care



Horses
Horse Prints
Equine Art Gallery full of quality framed horse pictures by equine masters Stubbs, Landseer, Herring etc to modern day artists.
URL: http://www.horseprints.com.au
Horse Racing
Races.com.au provides the best coverage of horse racing from across Australia and around the World.
URL: races.com.au
General Pet Information
Pet Sitting Directory
Pet Sitting Services Directory. Locate a Pet Sitting & Boarding Service in Your Area Right Now with the Pet Sitting Directory!
URL: http://www.petsittingdirectory.com
pet fx
Unique and Innovative pet products sourced from around the world. Pet Sitting and Dog Walking Service, servicing Newcastle and surrounding areas.
URL: http://www.petfx.com.au
Precious Pets Photography
Pet Photographer for animal lovers, Specialising in creating quality portraits of dogs, cats, birds, horses, and all kinds of animals, based in ipswich and available across South-East Queensland and NSW.
URL: http://www.preciouspetsphotography.com.au
Hamster-Club
All you need to know about Hamsters; The different types of hamsters, their food, breeding, life span, housing and health. Also you will find different interesting articles that will cover many aspects of hamsters, games, products and much more!
URL: http://www.hamster-club.com
Paws Pet Sitters
Paws Pet Sitters has been around since 2000 and services all areas of Brisbane from Caboolture to Beenleigh to Ipswich to Cleveland. Paws Pet Sitters provides in-home pet care when owners are absent, where a Pet Sitter will visit once or twice a day, stay overnight or have the pet in their home. While visiting, the Pet Sitter may perform other household chores such as brining in the mail, watering plants, putting out bins, security checks, cleaning the pool, etc. We are committed to the well being of all pets in
our care and pride ourselves on being a reliable and professional company.
URL: http://www.pawspetsitters.com.au
Moorepet
The Internet's leading supplier of Pet doors of all varieties. We offer many kinds of dog doors, cat doors, and Electronic/Automatic doors along with many other pet products. We also offer many specialty items such as patio inserts with pet doors and our newly updated Screen Door Pet Doors.
URL: http://www.Moorepet.com
Pet Sitting, Pet Sitters, Pet Boarding - Leesburg, Loudoun County
We provide all kind of pet services like pet sitting, pet
> sitters, pet boarding & dog walkers' services in the Leesburg, Loudoun
> County kennels, V

URL: http://www.animalaupaws.com/
Pet and Home Care Plus
Offering high quality in your own home pet care that ensures peace of
mind when you can't be there
URL: www.petandhomecare.com.au
Cute Dog Names And Puppy Names
Discover hundreds of popular and unique male and female dog names and puppy names
URL: http://www.dog-names-and-more.com/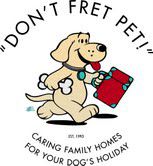 Dog boarding alternative! Your dog can have a holiday as good as yours when it goes to stay in the home of a carefully-selected, caring "Don't Fret Pet!" minder. GUARANTEED…or your money back! We specialise in quality care for pampered pooches. We also provide a home visit service in some areas for the pets who prefer to stay at home. Visit www.dontfretpet.com.au or call 1300 30 70 21.
---
This category is empty! Please try another category or use our search function to find what you are looking for. If you require further assistance please contact us.