Canvac CCI (BB) Vaccine Single Dose
Canine Cough vaccination against Bordatella virus
Notify me when back in stock


Canvac CCI (BB) immunises against Bordetella bronchisepta. This vaccine will protect against a component of kennel cough.

DOSAGE AND ADMINISTRATION:
A 1ml dose of vaccine should be given by subcutaneous injection. Gentle massage at the injection site will help disperse the vaccine.

VACCINATION PROGRAM:
Two doses should be given at an interval of 4 weeks
1st Vaccine 12-14 weeks
2nd Vaccine 16-18 weeks
Adult Dogs: If never vaccinated for Bordatella brochisepta before then 2 doses should be given at an interval of 4 weeks. Annual booster vaccinations are recommended to maintain adequate immunity, and a booster is recommended before exposure to possible sources of infection, such as shows, boarding kennels or obedience classes, especially if more than six months have elapsed since the dose of vaccine was administered.
As Canvac CCi is an inactivated vaccine, untoward systemic effects are uncommon and the vaccine may be used in pregnant bitches.
Dosage & Administration
Shake gently before use. Administer 1mL dose subcutaneously. Hand warming the vaccine just prior to administration, ensuring subcutaneous administration and gentle massaging of the vaccination site, post vaccination, are recommended to help minimise any local site reactions.
Precautions: Premedication with an antihistamine or corticosteroid is indicated in animals that have had a previous hypersensitivity reaction to vaccination. A small fibrous nodule may develop at the site of vaccination in some dogs. This nodule will regress within 2–6 weeks. A Type I hypersensitivity reaction, mainly characterised by urticaria and facial oedema is possible, particularly in animals receiving a second injection of Canvac CCi vaccine 4 – 8 weeks after the first injection.
Occasionally, vaccinated dogs may show a non-specific systemic (pyrexia, anorexia and lethargy) or local reaction (pain on administration, swelling and discomfort at the injection site). These reactions are transient and of the type that may be expected with a killed bacterin vaccine. Symptomatic and supportive therapy can be provided. Veterinary treatment should be sought if there are concerns.
This product should not be used in dogs when they are incubating an infectious disease, seriously debilitated by another infectious disease, parasitic infestation or malnutrition; or under treatment with immunosuppressive drugs.
The Vet Shed will supply all needles and syringes at no extra cost.
As you are vaccinating yourself, you WILL NOT be given a vaccination certificate.
**plse note that vaccines are only sent on Mondays and Tuesdays to avoid any transportation over weekends. Cut off time for placing your order is 9.00am Tuesday mornings. If you order after this time your order will be held until the following Monday. If you have an urgent request to get vaccines sent after this time you will need to call customer service to discuss the logistics 1300 735 995**

All Cold items such as vaccines can only be sent to customers who are within the express post network. If you are unsure call us on 1300 735 995 and we can help you.
(CANVCCI)
| | |
| --- | --- |
| SKU | CANVCCI |
| Barcode # | 9347909001815 |
| Brand | The Vet Shed |
| Shipping Weight | 0.0200kg |
| Unit Of Measure | ea |
Convenient

By:

Sue Sim

on 5 March 2020

Very easy and convenient to use. Instructions were clear and easy to understand thank you. I give it 5 starts


(5)
Vaccines are great

By:

Monika Bloedorn

on 22 January 2020

These are easy to do.


(4)
Canvac vaccine

By:

Victoria Jones

on 21 July 2019

Great product and easy to use


(5)
Vaccinations

By:

Shaye

on 5 February 2018

I think it has worked well on my 2 boys. They have been fine since been given the dosage. Thanks


(5)
Canvac Vaccine

By:

Karen Krause

on 26 November 2017

Really great product and service


(5)
Vaccine

By:

verity

on 27 March 2015

great product


(5)
Canvac CCI (BB) Vaccine Single Dose

By:

Verity

on 20 March 2015

Great company and great service


(5)
Canvac BB

By:

Ann Armstrong

on 23 October 2014

Really Like this product Good price and quick delivery


(5)
Canvac CCI Vaccine

By:

Ann Armstrong

on 2 October 2014

Great product well priced


(5)
Canvac CCI

28 September 2013

Great product - especially when you have more than one animal.


(5)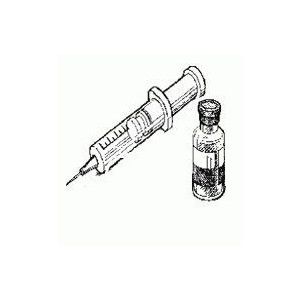 ---
Others Also Bought
---
More From This Category