Search thevetshed.com.au
---
6 Other Results for 'Revolution'
Date Posted: 19 March 2018
Simparica is simple parasite protection. Simparica has broader external parasite control than any other chew on the market, protecting dogs against fleas, ticks, mange and mites.
Simparica is a tasty Liver flavoured chew that you give to your dog once a month. You can give it at any time of the day and you can give it with or without food.
After you give your dog his Simparica chew the ingredient sarolaner travels in your dog's blood and quickly reaches tissue fluids just under your d...
---
Author: Amanda Date Posted: 6 November 2016
PREPARING YOUR PET FOR TRAVEL
Summer is here and it's a time when many people go on holidays and set out on road trips and travel to various locations around Australia. If you are taking your pet with you on holidays, it's important to consider a few things before you set off on your journey.
RESEARCH YOUR DESTINATION
---
1.Advocate Feline
Advocate covers more aspects of parasite control than any other product. On cats monthly application kills fleas, prevents heartworm, hookworm, roundworm, and controls lice and ear mites. Use on kittens from 9 weeks.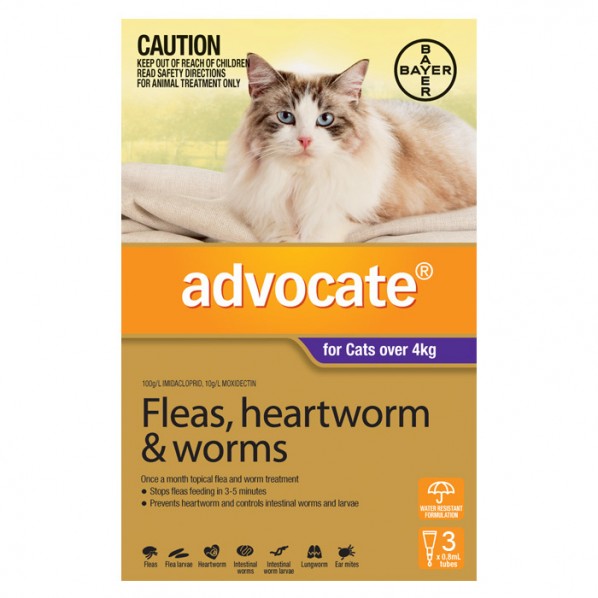 ---
Revolution provides your pets with vet grade protection against fleas, heartworm and other nasties. Your pet is family, and family deserves the best.
...
---