Search thevetshed.com.au
---
10 Other Results for 'advantix'
Author: The Vet Shed Date Posted: 28 November 2016
Paralysis Ticks
T...
---
Author: Amanda Date Posted: 28 November 2016
Fleas are pesky little parasites that cause stress for pets and their owners, but the good thing is they can be stopped. You do not have to put up with these on your pet or in your environment. We have the knowledge and the products to get rid of your fleas and how to help you keep them away.
There are over 2000 species of fleas worldwide but the most common flea found on your pets is the 'Cat' Flea (Ctenocephalides felis). Fleas are tiny reddish-brown wingless parasites that are the source of much distress for pets and pet owners. Fleas have the amazing ability to jump up to 150 times their own body length, ena...
---
Author: Amanda Date Posted: 6 November 2016
Summer is here and it's a time when many people go on holidays and set out on road trips and travel to various locations around Australia. If you are taking your pet with you on holidays, it's important to consider a few things before you set off on your journey.
---
PREPARING YOUR PET FOR TRAVEL
RESEARCH YOUR DESTINATION
It's important to be well inf...
---
Author: Amanda Date Posted: 6 November 2016
SUN SAFETY AND PETS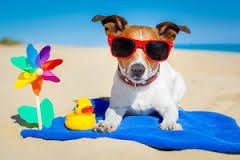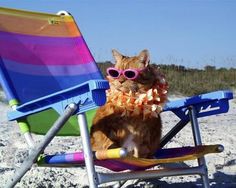 Living in Australia, we all know the importance of protecting ourselves from the sun's harmful rays. But did you know that it is just as important to protect our pets?
Slip, slop, slap isn't just for humans it's also a message we should keep in mind for our four-legged friends. They may be covered in f...
---
Author: Vet Shed Team
Advantix is made by Bayer Animal Health. A trusted company for making animal products
Advantix is an external spot-on treatment that protects dogs against ticks, fleas, mosquitoes and other parasites. advantix should be applied to your dog every 4 weeks for flea control or if you ar...
---
Welcome to The Vet Shed
The Vet Shed was established in 2003. We have sent out over 500 thousand orders. We know what we are doing and we do it well.
The Vet Shed sells all vet and pet products for your pets needs. Brand name products including Frontline Plus, Nexgard, Bravecto, Advantage and Advantix for fleas and ticks, Advocate, Sentinel Spectrum and Interceptor Spectrum for heartworm prevention, Drontal, Popantel, Paratak Plus and Paragard for intestinal worming plus many more products instore.
The Vet Shed online pet store is owned and run by a vet and vet nurses and we ...
---
The most important fact about fleas to remember is that 95% of fleas will not be living on your pets – most will be in the house and yard, treating your pets alone is often just not enough. The secret to controlling or preventing a flea problem is to not only to eliminate all adult fleas but also to treat for the flea eggs and larvae that live in the environment. Frontline Plus, Advantage, Advantix, and Revolution all help to control the flea burden in the environment, but in severe flea infestations often more help is needed. Inside the house, flea bombs(eg Fido's flea bomb) are the answer, if fleas are a big problem outside using a good yard spray such as Quick Kill Home and Kennel Spray w...
---