Search thevetshed.com.au
---
5 Other Results for '4cyte'
Author: Amanda Date Posted: 13 April 2016
Keep your pet warm this winter
Whether you love the drop in temperature or dread the chill in the air, it is a good idea to be prepared to keep your pets comfortable in the chilly weather. Depending on where you live in Australia or Worldwide will play a large part on the preparations you need to make for your furry friend.
The Vet Shed has prepared some handy information to keep your furry friend as comfortable as possible.
SORE JOINTS AND STIFF LIMBS
Like humans the cold weather can wreak havoc on your pet's diseased joints, mobility a...
---
1. Nexgard Spectra
With Nexgard Spectra, your dog will receive the most complete parasite protection that's available in just one chew. Fleas, Ticks, Heartworm and Worm control all combined into one tasty beef flavoured monthly chew that dogs love. No other product covers as many parasites as Nextgard Spectra.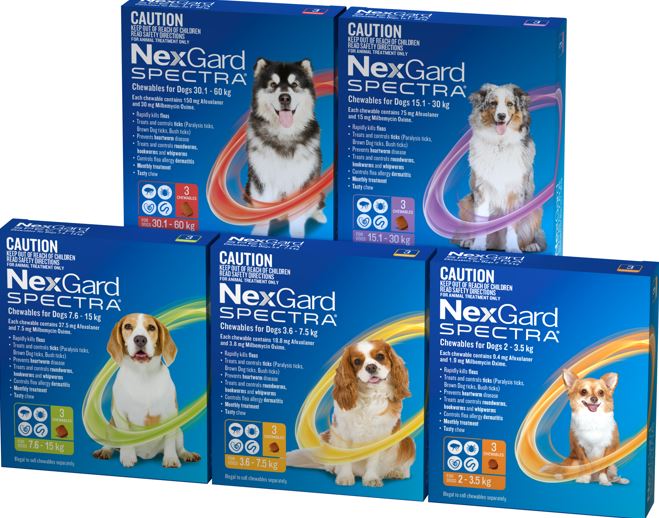 ---
1) 4Cyte for horses.
4cyte for horses is a joint supplement where the results speak for themselves. You can choose between the gel or the granules. Results are seen from 7 - 14 days. This is the product in 2018 that horse owners are yelling from the roof tops about.

---